District staff are asked to be present and bring interactive materials to community events periodically. What better way to reach community than through an 'exhibit' designed with community input. 
In 2023 local teachers Robyn Roberts, Corinne Neil, and teaching artist, Sonya Sankaran facilitated conversations with students at Clark St. Community School in Middleton, as part of their water-themed literacy learning series, that yielded concepts for a 'photo booth' outreach exhibit. Students took a tour of Nine Springs Wastewater treatment plant, created their own water colored toilet line-drawings and toilet-related poetry, and then went through brainstorming and sketching exercises to develop concepts. They painted the boards which will now be used at community events upon request, having many conversations about water all the while.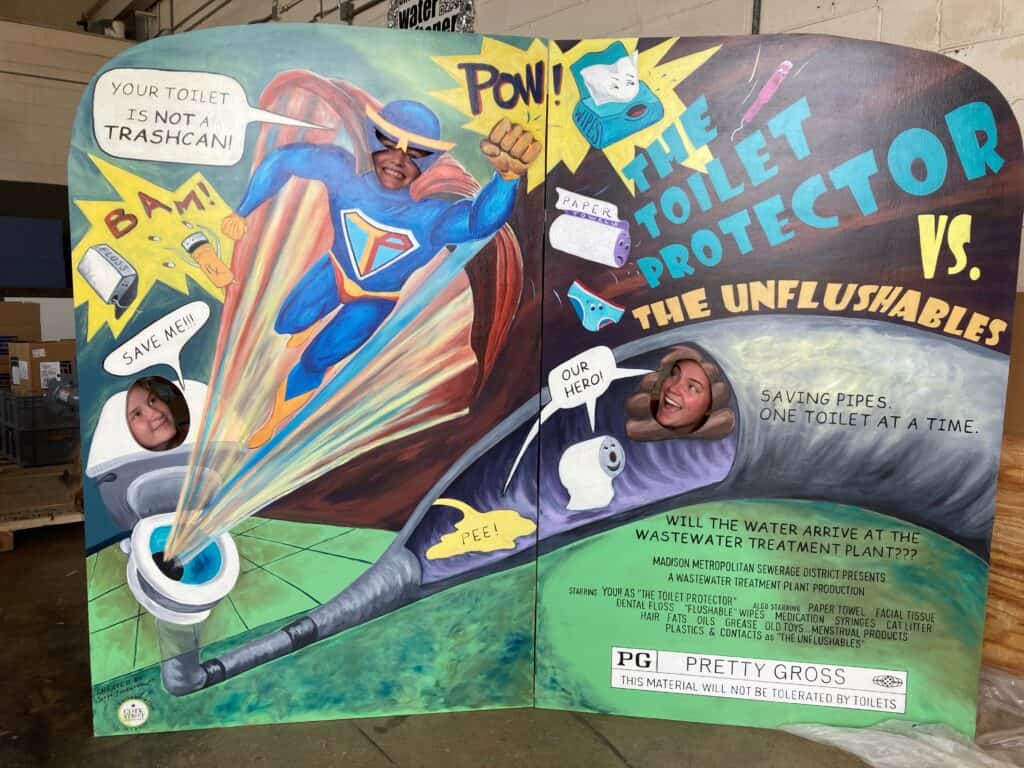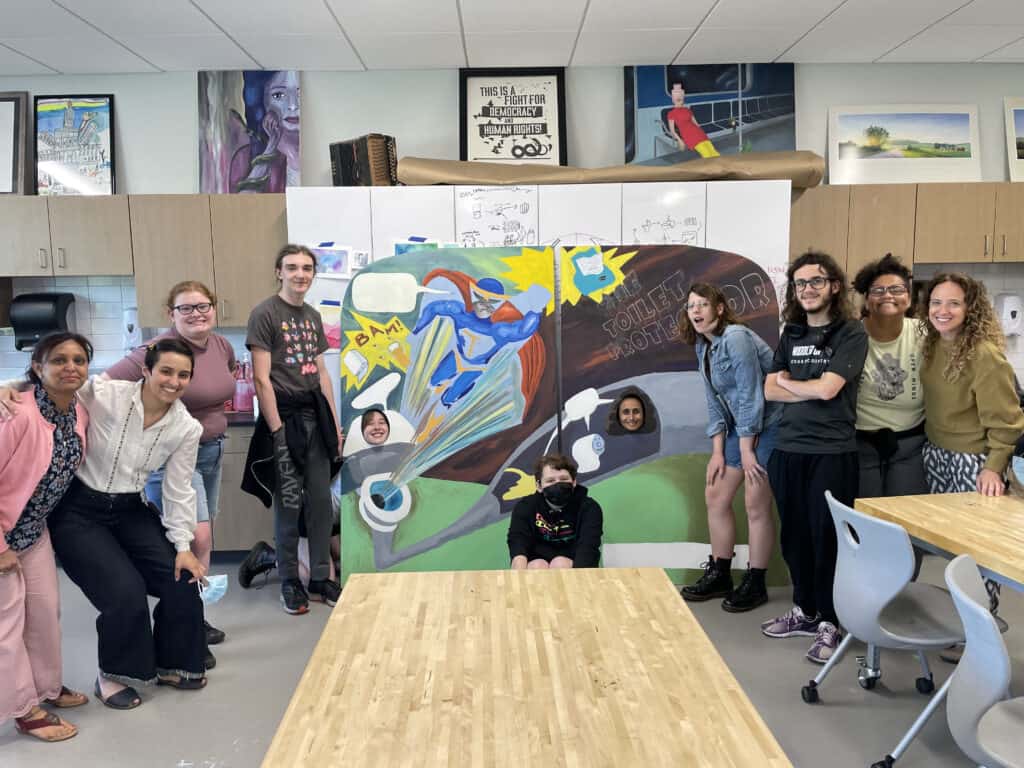 Effluent Building Outreach Amenities
Over the past 30 years, the District has welcomed >33,000 visitors to the plant for tours. For many, the terminal tour stop was the most memorable highlight of the whole tour. This room, in the Final Effluent Building dubbed 'the fish room', because of the fish tank of effluent with live, local fish from the district's effluent return creeks, showcased the direct connection between wastewater treatment processes and the environment.
As a result of upgrades to UV processes within the building in 2020, the fish room became the primary point of entry for construction and what little educational materials were present were dismantled.
Beginning in 2023 (and expected to be completed by end of 2025), this room and possibly adjacent spaces will be reconstructed with creative design to convey the connectedness of all water resources, empowers diverse water stewards, engage imagination, and make the invisible visible.